Sullair Compressors For Sale
Sullair Centrifugal Air Compressors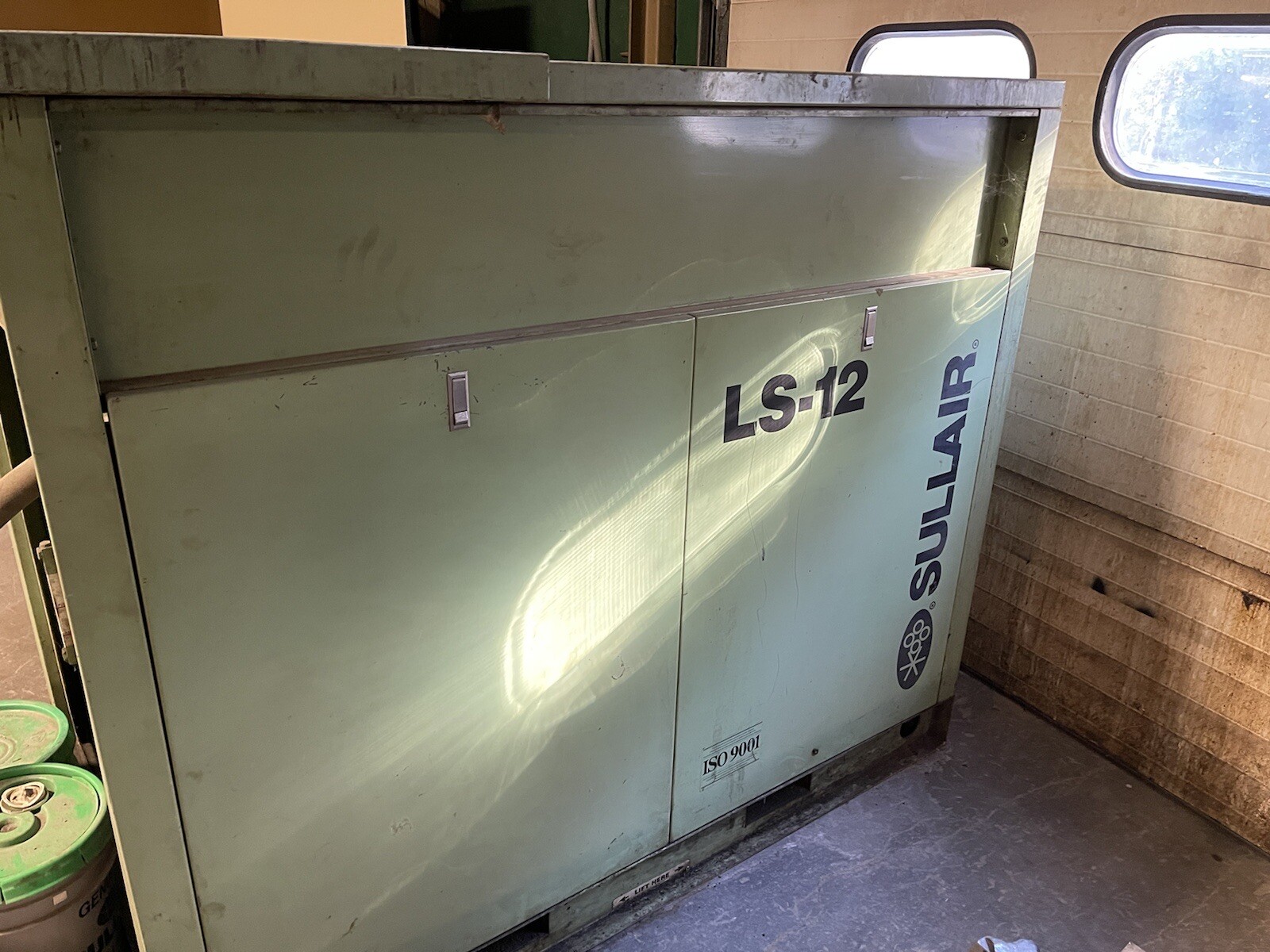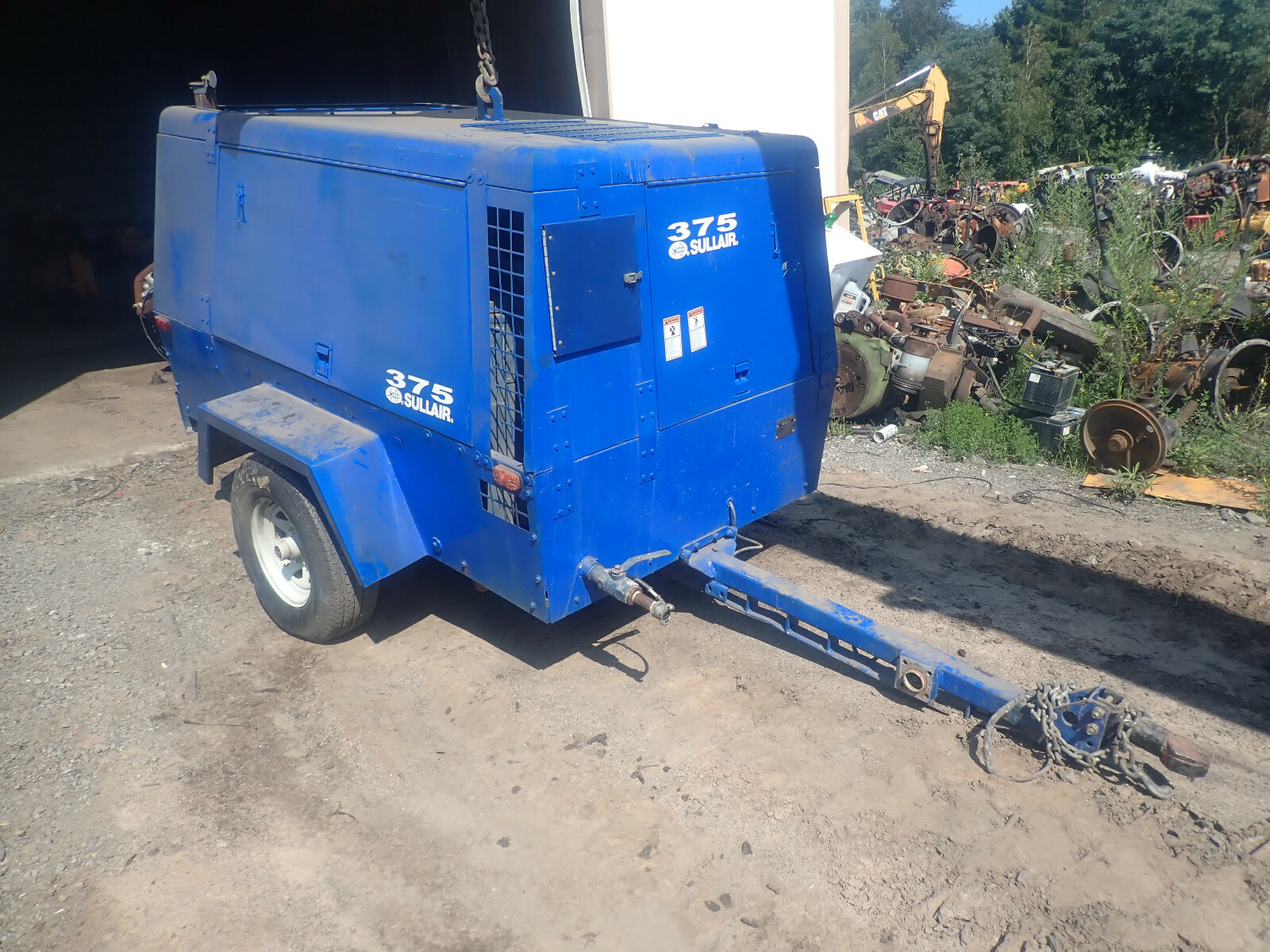 Sullair Rotary Screw Compressors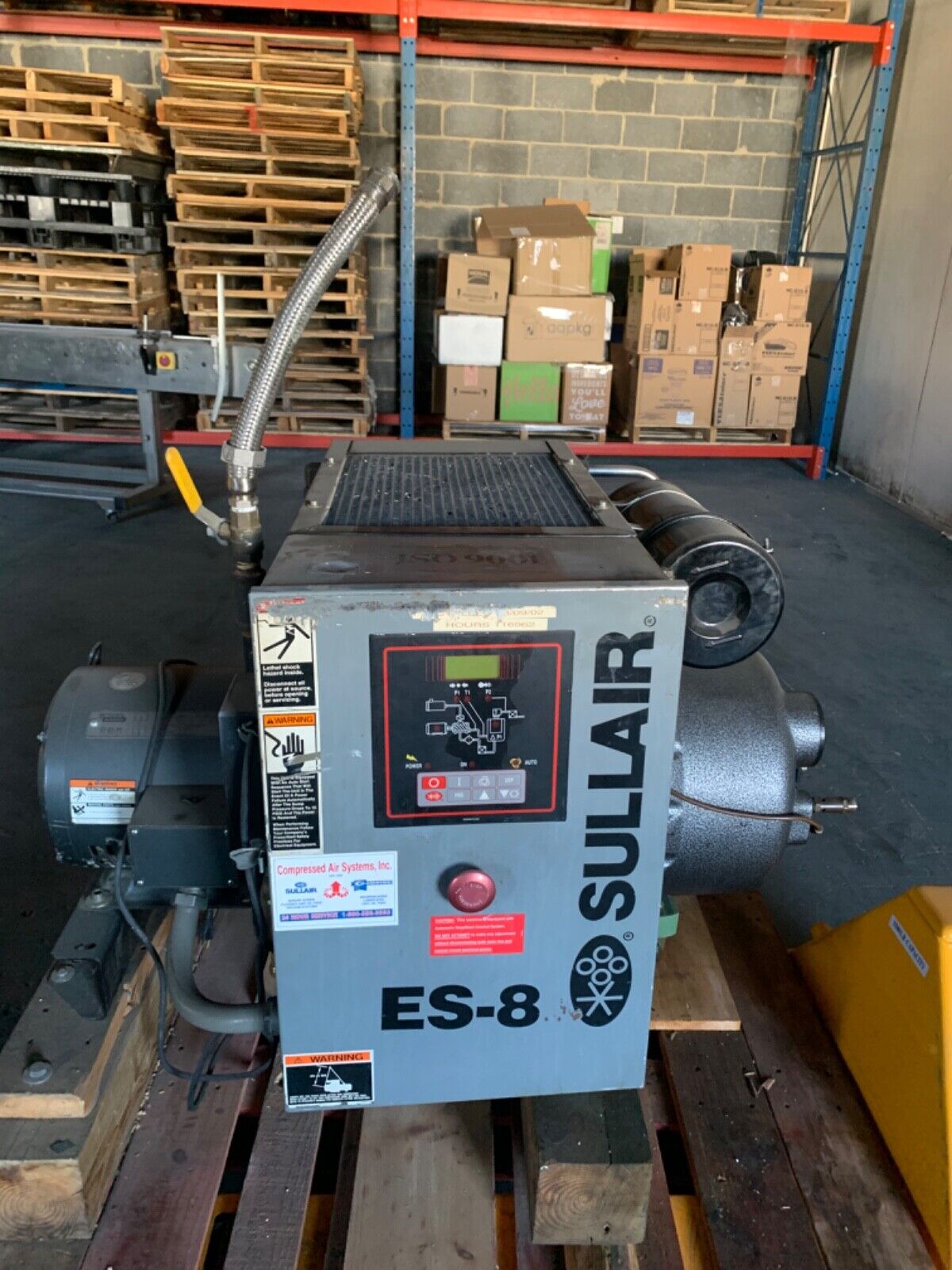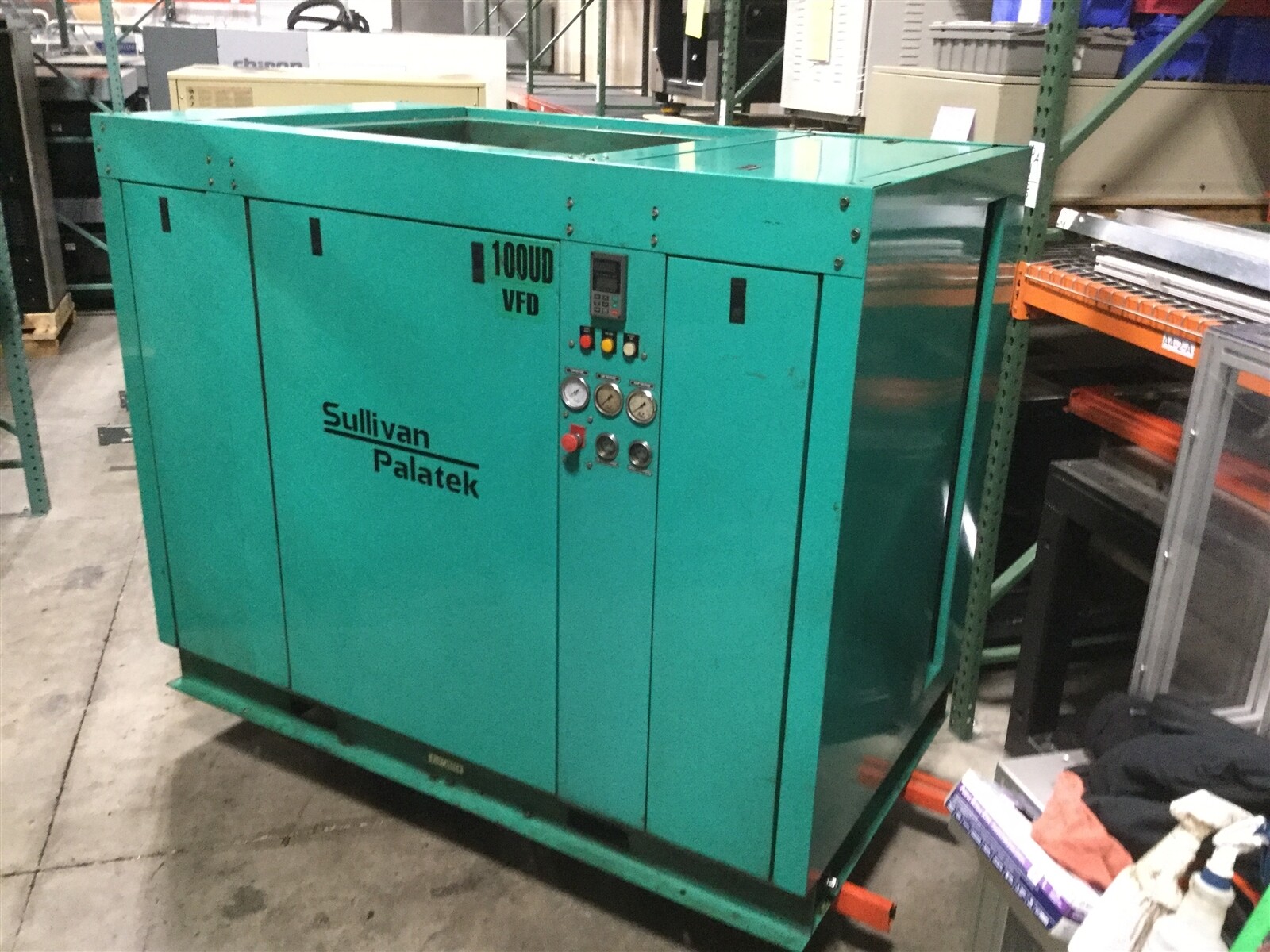 Sullair is well known globally for supplying industrial and construction air compressors with high reliability and long life.
In that line of Sullair air compressors, the tow-behind compressors are the bread and butter of the company.
These smaller trailers mounted air compressors are compact, self-contained solutions to the needs of contractors and builders for reliable and efficient compressed air anywhere the need arises. Sullair has gained a superb reputation for designing and engineering these portable and easy-to-position trailer-mounted air compressor systems.
All of the Sullair towable air compressors meet the EPA Tier 4 and Tier 3 standards and boast innovative and cutting edge technology to make these compressors the most efficient and eco-friendly choices on the market.
Industries Served
Sullair compressors are well known and respected across the board of industries that require compressed air.
Among the industries that Sullair supports are:
Chemical and Petro Chemical Manufacturers

Construction and Mining operations

Food and Beverage companies

Gas Compression and pipeline operators

General manufacturing of all kinds

Automotive shops and factories

Science and technology industries

The oil and gas production facilities

Power Generation
The Sullair Family of Products
The product line offered by Sullair is focused mainly on industrial users of compressed air equipment and divides into two types of equipment, stationary and portable. Within those two categories, Sullair has a variety of equipment types available to end-users.
Compressors, both oil-flooded and oil-free

Vacuums

Fluids

Compressed Air Dryers

Compressed Air Treatment Equipment

Compressed Air System Controls

Tools and Parts
The Brand
Sullair is a US-based company headquartered in Chicago, Illinois, which manufactures air compressors and other air handling equipment for a wide variety of industries.
The company was originally founded in 1965 in Michigan City, Indiana, and has since grown into a global provider of air handling systems. Now a part of the Hitachi family of companies, Sullair continues to lead the industry in innovative designs.
Multiple Applications & Sizes
No matter the application or the size needed, Sullair has a compressor that will fit your needs. Their extensive line of compressors ranges from stationary air compressors that can provide 11,50cfm at 145 psi to portable models that can deliver 185cfm at 10psi.
Sullair produces compressors that use a variety of technologies to produce compressed air. Among the first companies to bring rotary screw air compressors to the marketplace, Sullair is a leading manufacturer of compressors using this technology.
Sullair also produces conventional air compressors as well.
Sullair Rotary Screw Compressors
When you talk about air compressors, the common assumption is that the air in the system is compressed by pistons operating in cylinders and employing valves to control the exchange of air in and out of the cylinder.
This is the traditional technology and is still widely used. Piston air compressors are cheap and easy to secure.
Rotary screw compressors are a relatively new technology. The air in a rotary screw compressor passes along a pair of meshed rotors, which reduce the volume of the air as it is moved along the length of the rotor shafts.
Rotary screw compressors have several advantages over traditional piston compressors.
The Advantages
Continuous smooth airflow – Piston air compressors because of the reciprocating nature of the pistons tend to deliver pulsating flows of compressed air, which, in some applications, can cause problems.
Rotary screw air compressors deliver a smooth continuous flow of air with no pulsations.
High flow rates –

Where air driven equipment demands high continuous flow rates, rotary air compressors excel. They are also quieter than piston air compressors delivering comparable air flows and pressures.

Maintenance is easier – Rotary air compressors typically have fewer moving parts than conventional piston air compressors.
Also, rotary air compressors operate in a smooth, almost vibration-free way, unlike reciprocating air compressors.
Efficient and economical –

The design of rotary screw air compressors makes them more energy efficient than traditional compressors of the same capacity. More efficiency translates into lower running costs.
Disadvantages of Sullair Rotary Screw Compressors
Initial Cost – The initial cost of a rotary screw compressor is usually more than a traditional reciprocating air compressor of equal size and capacity.
However, this greater initial investment should be recaptured from the longer life expectancy of the rotary screw compressor and the lower operating costs.
Maintenance – Rotary screw compressors tend to be more sensitive to maintenance.
Keeping to a strict maintenance schedule and only using approved parts and oil is necessary to ensure that the full life of the compressor is achieved.
Sullair offers rotary screw air compressors in a wide variety of configurations of both stationary, portable, oil flooded, and oil-free.
Tier 4 compressors are available in a range of sizes and capacities to fit every user's needs.
Sullair Centrifugal Air Compressors
When constant air pressure is more important than constant flow, Sullairs line of centrifugal air compressors meets the need. These Sullair compressors are usually custom-designed to your specific needs.
This allows the end-user to get the best engineering and performance with the highest level of efficiency and economics. Centrifugal air compressors use an impellor to spin air out using centrifugal force.
The radial flow results in a pressure rise. The design of centrifugal compressors allows multiple impellors to be staged in order to get much higher pressures.
These types of multi-stage compressors are often found in oilfield and gas production facilities. Centrifugal compressors have their own advantages
Easier to design and manufacture
Provides continuous air supply at a steady pressure
Reliable and low maintenance operation
Oil-free operation
There are some disadvantages to using a centrifugal style of compression.
Unable to generate high compression without multiple stages
Sensitive to vibration and may need to specialize in mounting systems
Susceptible to surging, stalling and choking during operation
Sullair Rental Compressors
In addition to designing, building, and supplying air compressors to industry and contractors, Sullair has a line of compressors designed and engineered expressly for the construction equipment rental The Sullair TSR line of industry.
Incorporating standard compressors and utilizing electrical motors to drive the compressor gives long life and low maintenance costs to the owner. Available in a wide variety of sizes to fit the needs of the rental industry.
These compressors have all the features you expect from Sullair compressor.
Variable speed drive more efficient operation.

Each unit is complete with the Sullair Supervisor Microprocessor controller

784 to 1600acfm range

100 to 175psi

Available with the Sullair Air Quality Guarantee

Less than 1ppm fluid carryover
If you need a superior air compressor for a temporary installation, the Sullair TSR line of rental air compressors is available from rental companies nationwide.
You can have Sullair quality without a huge investment.
Sullair in the Market Place
Sullair competes with some well-known names from around the world. Comparisons are favorable among industry users, and the price of the Sullair compressors seems competitive across the product line.
It is hard to judge exactly what is happening at any given time as distributors and dealers are constantly adjusting prices and offering deals and discounts.
Sullair's Other Products.
Compressors are not the only tool in Sullair's bag. If you need almost anything to do with compressed systems or management, Sullair has a solution for you. Their product lines include:
Vacuums – Sullairs line of rotary screw vacuum systems provide constant, consistent, and pulse-free vacuum operation.
These units are complete and packaged to provide quick and simple installation and setup. There is nothing else to buy or install.
Hospital Vacuums – The medical industry also benefits from Sullair's quality. These systems are complete and can be installed in any hospital or laboratory application.
The Sullair systems are fully compliant with all the regulatory and statutory codes and requirements.
Compressor Fluids –

Compressors, like any machine that operates on tight tolerances, needs lubrication. Sullair offers a complete line of compressor lubricants engineered for the special applications required in every kind of compressor.

Air Dryers –

No well-engineered compressed air system would be complete without a compressed air dryer to properly treat the air before being sent down the line to the point of use. Sullair

's

line of compressed air dryers include

Desiccant compressed air dryers
Non-Cycling refrigerated compressed air dryers
Cycling refrigerated compressed air dryers
Unsure what a compressed air dryer does or how it works. Look at our article on compressed air dryers
Compressed Air Treatment – Running an effective and efficient compressed air system requires more than a compressor and a dryer. You may need to include oil and water separators, filtration systems, or condensate drains to your system.
Sullair can provide anything you need to maintain the highest air quality for your system.
Air System Management –

If maintaining control over your system and monitoring air quality, air movement, and the equipment in your compressed air system, Sullair has a line of flow controllers, monitors, and software designed especially for managing compressed air systems.

Tools and Parts – With plenty of compressed air coming out of your Sullair compressor, you need something to put it to work.
Sullair has a complete line of air tools that can make your job easier and faster. In addition, with a wide network of dealers, parts for your Sullair compressor and tools are never more than a few minutes away.
Do I need an Oil Flooded or Oil-Free Compressor?
Whether you need an oil-free compressor or can use an oil-flooded compressor is based on the quality of the air that you need at the end of the airline. In many instances, the minute traces of oil that might get into the system can be easily controlled with coalescing filters in the system.
Generally, oil-flooded compressors are the choice for industry and construction. Oil-free compressors are specified anywhere that the compressed air is used in food production or medical type situations.
There are ISO classes that speak directly to this question.
What are Tiered Emission Standards?
The Environmental Protection Agency has issued several regulations that govern the quality of emissions that are produced by hydrocarbon fueled equipment.
In the case of air compressors, the standards and regulations governing non-roadable diesel engines apply.
Tier 4 Standards – The EPA Tier 4 standards are designed to reduce the emission of particles and nitrogen compounds from diesel-powered equipment to nearly zero.
For smaller construction equipment, the implementation of these rules has reduced these emissions by about 95 percent in new equipment.

Tier 3 Standards – Smaller

diesel-fueled engines fall under the Tier 3 rules from the EPA. Just like the Tier 4 standards, the quality of the exhaust of these engines is the goal of the emission standards.
Sullair's line of portable and stationary diesel-fueled compressors are all either Tier 4 or Tier 3 compliant. This ensures that your job site will have no problems with permitting no matter where you are operating.
Providing Superior Quality Across The Board
At the end of the day, no matter what business or industry you are in, it is the bottom line on the balance sheet that matters. Making sure that you are operating efficiently and effectively is one way to control costs.
Sullair air compressors and allied equipment offer superior quality, reliability, and efficiency. Those qualities can help you keep operating while ensuring that both initial cost and operating costs don't overly impact your bottom line. You may be interested in Saylor Beall air compressors.